My colleagues often blame me for inventing efficient tools that reduce the influence of human factor. They often say I don't like people.
Well, it's true. You can't like all the people, anyway. However, every time I share my ideas on the human factor, it does not mean I reproach filling station operators or other employees for being negligent or low qualified. You can always find a responsible and initiative person as well as those who suffer from a lack of ambitions being unable to perform an extra move. Some employees try their best to follow their duties and fulfill their every responsibility while other do not give a damn what employers expect from them. Others make efforts to be a real pain in the neck interfering with devices operation without having enough knowledge and operational skills.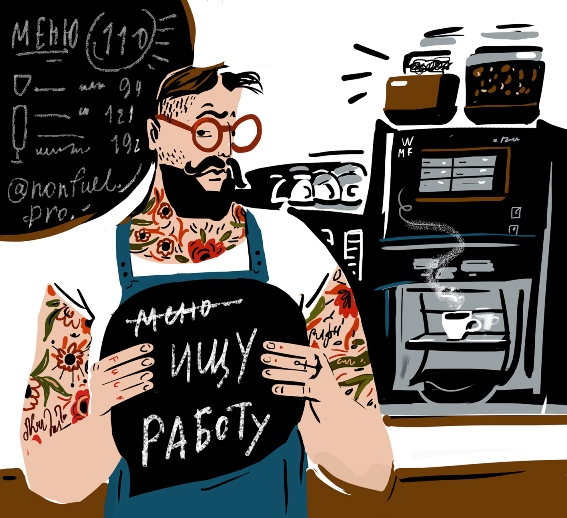 An operator is a fundamental character when it comes to a proper filling station operation. Although this job can hardly be considered as prestigious, it includes some key responsibilities that may shape the entire working process. In other words, one should never underestimate it. Their duties include a long chain of dependent and constantly repeating operations. For this reason, they usually have a limited option of skills that result in low salary and a lack of career opportunities. The job does not require any specific skills and there is always someone to cover the opening. On the other hand, filling station operators have to handle various challenging tasks daily. They may come with additional stress factors like dealing with customers face-to-face. All the above-mentioned make this professional rather hard and demanding. They include a set of extra responsibilities like cleaning, coping with various devices, preparing coffee and more. Sounds not as optimistic, doesn't it?
When Can Control Motivate the Employees?
Summing up, human factor may result in various reasons that will lead to a low quality performance at work. At the same time, it is not as easy to implement an in-depth mass control of every filling station because of its remote location and long distance. Some businesses opt for so-called "mystery shopper. However, such option often provides biased controlling results that are to the detriment of business evolvement. It also makes the staff less customer-oriented, which is also a huge pitfall. For this reason, a wise and fair control is the only way to enable further development. Opting for advanced IT remote monitoring solutions may appear to be a perfect alternative to traditional monitoring tools. They guarantee the most accurate and fair control over all duties performed by employees.
The multi-purpose approach is a good thing. However, many businesses suffer from a lower quality when making efforts to implement it. At the same time, it makes it more difficult to concentrate on a particular process as well as evenly share the load. It is natural for every human being. You are likely to face the same situation in China, Italy, Russia or the United States. People everywhere are the same.
Preparing coffee is a perfect example of additional duties for a filling station operator. Only the business owner realizes that it is the key responsibility of filling a car with petrol, as it forms a major part of the overall revenue. Related products come as a major source of income for many filling stations across the world resulting in millions of dollar revenue. But, how should a regular employee know this? The lack of proper knowledge and coaching may lead to long lines and unsatisfied customers, which is obviously to the detriment of your business.
The only solution is to create a perfect working environment within a caf? making it easy and pleasant for operators interact with a huge amount of customer serving up to 100 cups of coffee daily. The idea is to create an employee-friendly working ecosystem that will prevent them from cheating and any kind of frauds. You need to stimulate them to sell as many cups of coffee as possible. Whether we like it or not, coffee making at gas stations is turning into an art related to automate coffee making.
Coffee Machine Maintenance and Servicing
The mentioned strategy does not require teaching your employees how to prepare a perfect cup of coffee. All you need is to provide enough knowledge on how to service and maintain a coffee maker. Modern devices come with a set of automatic features that do not require any human involvement. However, they need a good care.
Every time you forget to wash the coffee maker, it will prepare a cup of "shit". Every time you come with the wrong setting, your coffee machine will prepare another piece of shit. You should not blame your employee in all misfortunes, as he or she needs to handle numerous other tasks.
On the other hand, modern coffee machines are able to prepare perfect beverage 24/7 without the slightest human interference. Labor division here is 100% efficient. The filling station operator can be concentrated on his main responsibilities while an advanced coffee machine will be your professional barista featuring advanced software provided by proven leaders in the niche. In spite of all benefits, they will still have to prove their efficiency considering skepticism inherent to our country.
Smart Watch for Filling Stations
You may continue listening to old wives' tales about the uselessness of modern technologies or simply start implementing them resulting I higher revenues and evolving business. It is up to you what to choose, actually. The same thing is with smart watches for filling stations.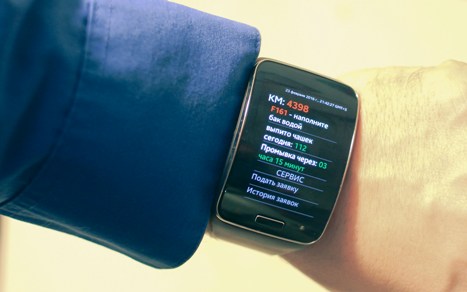 This innovative device acts as an automatic reminder. Every time your employee forgets to wash the coffee machine, add some beans or check the amount of milk, it will send an alert notification. I guess you will hardly think of a better combination featuring advanced technologies and human abilities.
Here is the example of such notification by smart watch: "KM 4398 – reservoir needs more water. 112 cups served today. New wash time remaining – 3 h 15 min."
The idea can be compared with smart home operation. Your fridge will let you know whether you need some more products, for example. You will find the system rather innovative though it does not represent anything new for the technological niche. Smart Feeling Station is a set of IT solutions able to handle the most challenging tasks. It is mainly aimed at enabling your business efficiency.
Yes, I really like inventing such staff letting you increase your sales and reduce the costs that result in expired hot-dogs and pastry you throw away every day. My solutions make it possible to boost the number of coffee cups served daily and keep the area clean and attractive for the customer.