Defining an industry is crucial for c-store chains as well as independent retailers. According to the latest report, the level of foodservice in the United States is not as high as it may seem. 89% of players are still on the basic level of their development able to offer only some fundamental products, snacks, drinks and customer service.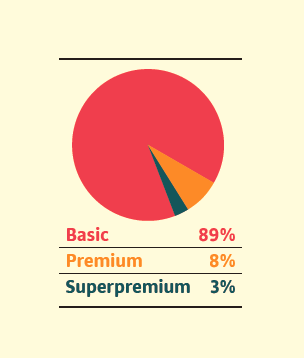 Is it possible to bring the customers' service to a new level and come up with some premium or super premium offers? It appears that only 8% of all c-store chains and retailers have managed to reach a premium level and only 3% provide super premium food services.
These are actually three main «tiers» that define the level of service quality letting every separate store stand out from the main competitors. What do those tiers include and how are they different from each other? Why is it necessary to move from a simple lunch-box and fountain drink serving to a more complicated business model? We'll try to answer those questions.
As it was already mentioned, the majority of chains and independent c-stores are still at the basic level of foodservice development. It does not mean they are bad of do not worth visiting. It only means that the entire niche still has a great potential from business perspectives.
Basic Level
The basic tier includes a set of traditional services that are well-known to all Americans, Traditional fast-food menu, a selection of FMCG goods, fountain drinks and coffee, of course. A more detailed list is as follows:
a selection of hot & cold beverages (coffee, tea, soda);
the absence of made-to-order options and limited on-site preparation;
limited options to go and roller-grill offerings;
a limited selection of condiments;
basic merchandising.
The above-mentioned list contains some fundamental features. If a retailer lacks at least one of those features, a c-store will be doomed to failure.
Advanced Level (Premium)
The US c-store market has proved to be an example of how the business should be done. However, only 8% of US retailers managed to reach the premium level of foodservice. Despite such statistics, advanced level is hardly a challenge for well-established brands as well as independent c-stores. All a retailer need to do is to add some extra features to a basic package of services and offerings.
A premium level typically includes:
a limited selection of beverage specialties (espresso, cappuccino, frozen);
a wider selection of roller-grill options;
a limited selection of made-to-order offerings;
limited on-site preparations;
an extended selection of grab-and-go snacks;
a wider list of condiment options;
advanced merchandising and basic signage.
The list above proves there is nothing special about the advanced foodservice level. However, many retailers fail to reach it. Why is it so? What are the main obstacles on the way to a new development stage?
As a rule, c-stores face some typical problems when forming a supply chain and managing financial flows. They often suffer from supply delays and inability to handle reserves. This is where IT solutions will come in handy. Advanced platforms for HoReCa segment make it easy to implement an efficient automated business model.
Super Premium Level
The trace to perfection has no finish line. However, premium foodservice level is performed by only 3% of chains and independent c-stores. Today we have a set of crucial features that define a maximum level of customers' service in the cafe of c-store.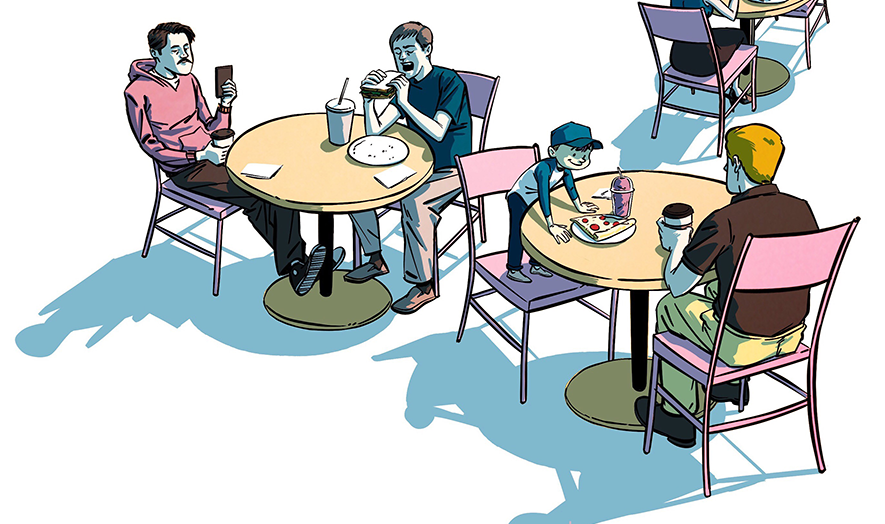 If a retailer is eager to reach it, he or she will need the following to the advanced (premium) package:
an extended menu of beverages (coffee specialties, fountain, tea, frozen);
a broader selection of roller-grill and grab-and-go offerings;
on-site preparation and made-to-order options with no limits;
extensive offering of condiments;
healthy and fresh ingredients only;
c-store interior design and advanced merchandising.
It appears that creating a perfect c-store when it comes to foodservice is not as hard as it may seem. On the other hand, attention to details and automated advanced business systems are vital to keep the service as high as possible.