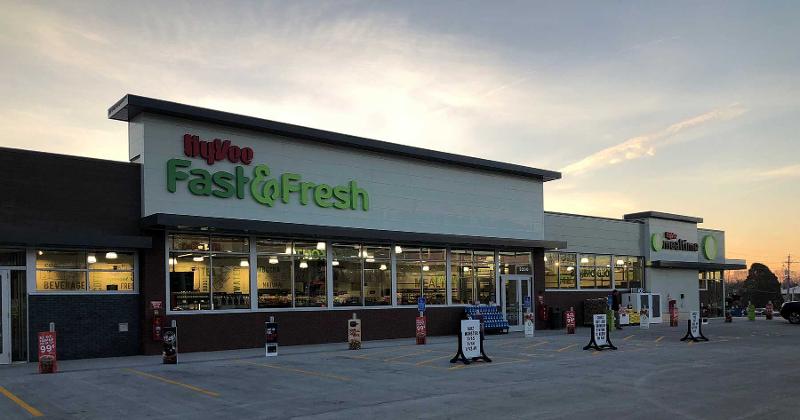 From sushi and beer to gas pumps. Let's get inside the new venue launched by US leading retailer and have a closer look at the new c-store concept.
Hy-Vee is the US-based supermarket chain. The brand is currently testing its new c-store concept also known under the "Fast & Fresh" name. The main mission was to combine all the latest retail developments and innovations in a single non-fuel solution for gas stations and convenience stores.
The concept follows the latest consumers' trends. People crave for fast and delicious snacks on the go in addition to improved customer service, reasonable price, and wide product assortment. Hot launches make visitors feel comfortable and pleased, while a range of different products can help the venue meet various demands.
Let's get inside the Hy-Vee new gen c-store and take a look around.
Business Still Matters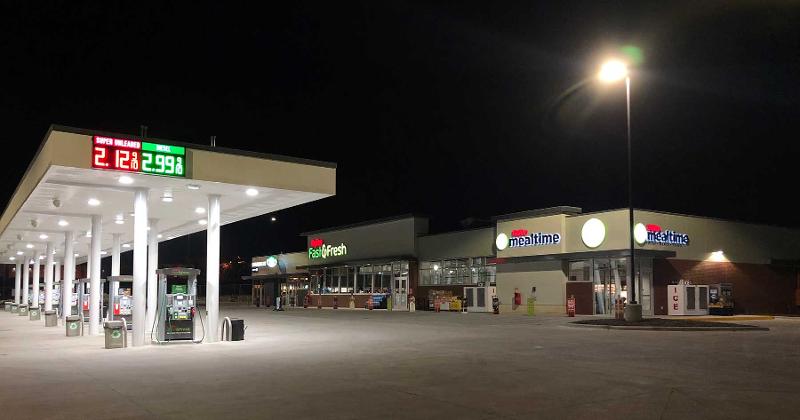 Despite new trends, a gas station is still a place where drivers may fuel their vehicles. For this reason, the new Hy-Vee concept includes 14 gas pumps while the gas station itself has all aspects of the modern fueling spot:
Superb lighting.
Catchy signs and billboards.
Clean area.
Modern pumps with integrated payment options.
The gas station has everything a visitor needs to fuel up and keep on driving. How about the c-store?
Mealtime Food Sets
Once you have stepped into the store, you will see Mealtime stands with meal boxes for any taste. The main idea is to provide ready-made food options. They are served warm to let consumers benefit from hot food on the go.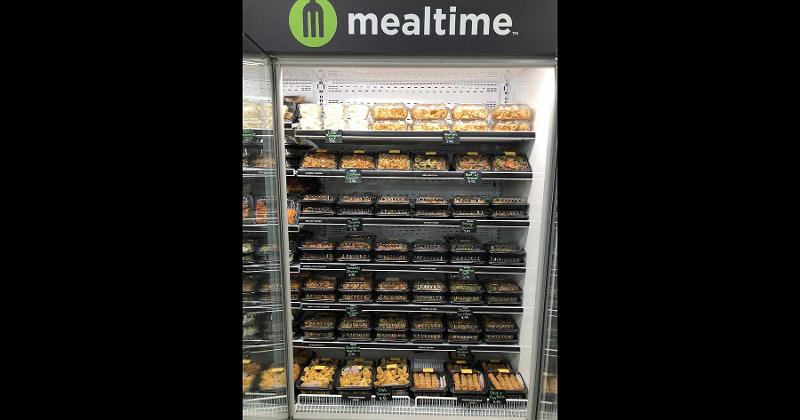 Servicing speed matters a lot. The majority of visitors to do not have much free time to sit and wait until the dinner is ready. The crave for instant servicing.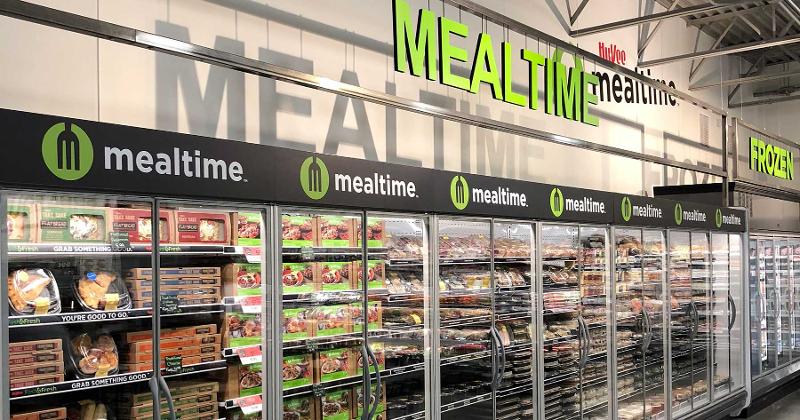 The range of meals also plays a vital role. Customers want to choose. Here we have a great variety of meal boxes. They include classic Caesar salads, pizzas, lunchboxes, ready-made stands with dining boxes, etc. All meals are prepared using fresh products. No fast-food options like burgers or fries.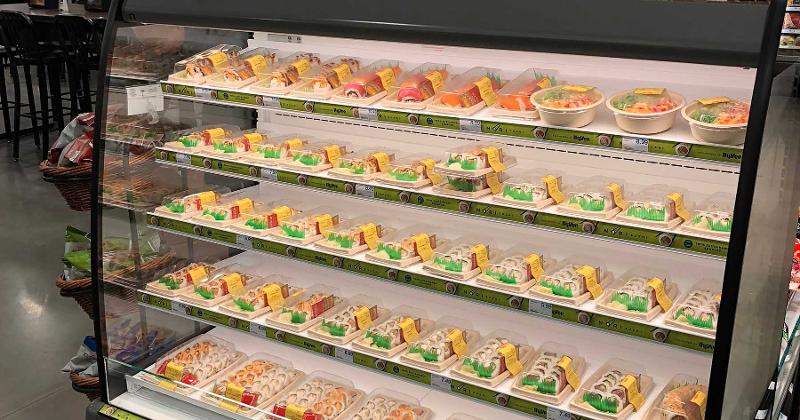 Mealtime c-store went even further. It offers sushi sets for those who want to save maximum time and benefit from fresh and healthy ingredients. At the same time, we should take into account that ethnic food is one of the latest c-store trends.
6-Minute Pizza
Pizza is the ultimate option that severs various purposes. On the one hand, there are numerous receipts to meet any taste. Hy-Vee has implemented the 6-minute concept. The c-store boasts its own mini pizzeria with advanced cooking equipment to cook different pizza types in 6 minutes.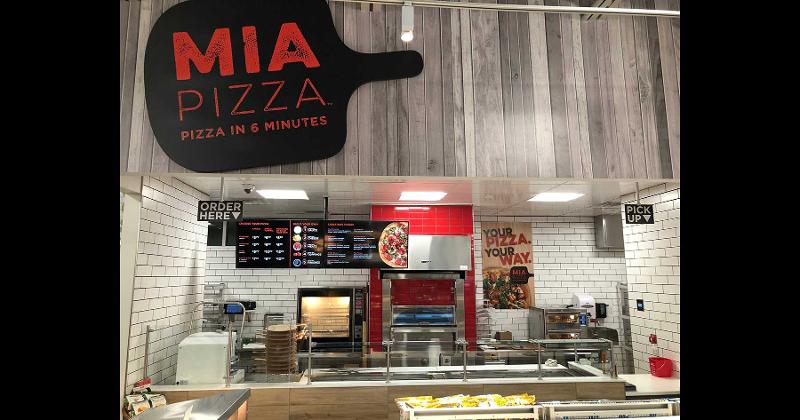 Full-Cycle Coffee Station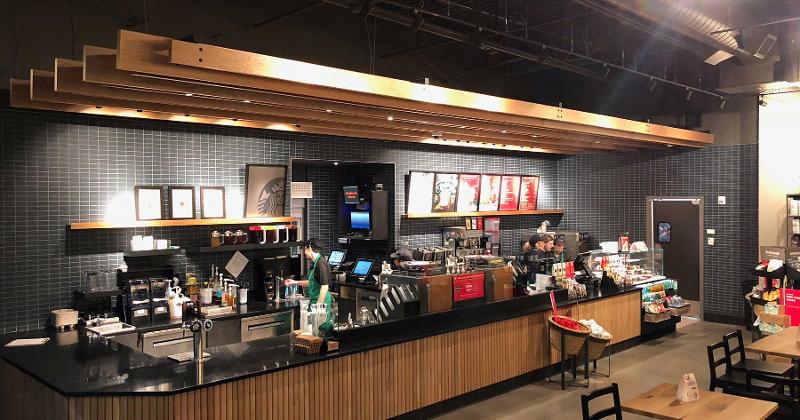 Coffee is a must for any gas station whether it represents the most danced or brick-to-mortar convenience concept. According to the latest stats, coffee sales may be equal to fuel sales. In the given example, we have a full-cycle coffee station delivered by Starbucks.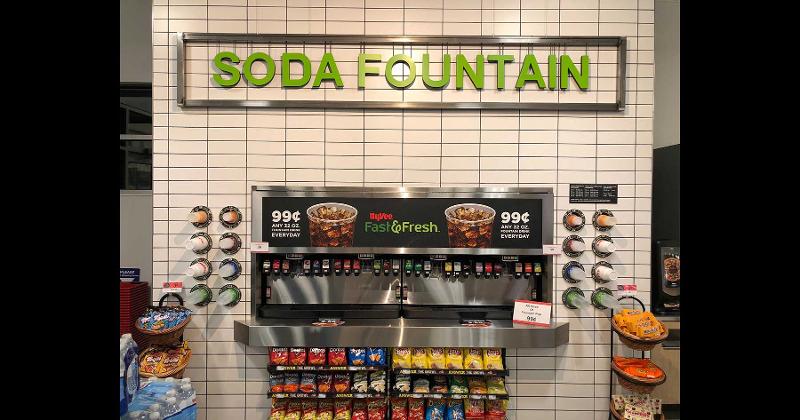 Visitors may choose from a vast selection of coffee drinks and save time while using self-service coffee kiosks. The pricing policy follows a traditional concept of all coffee for $0.99! The menu also includes a selection of fountain and iced-drinks in addition to trendy cold-brew coffee options.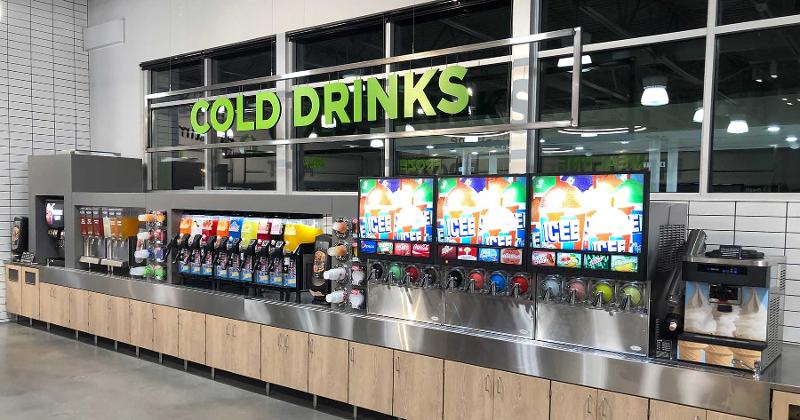 C-Store Mini Bar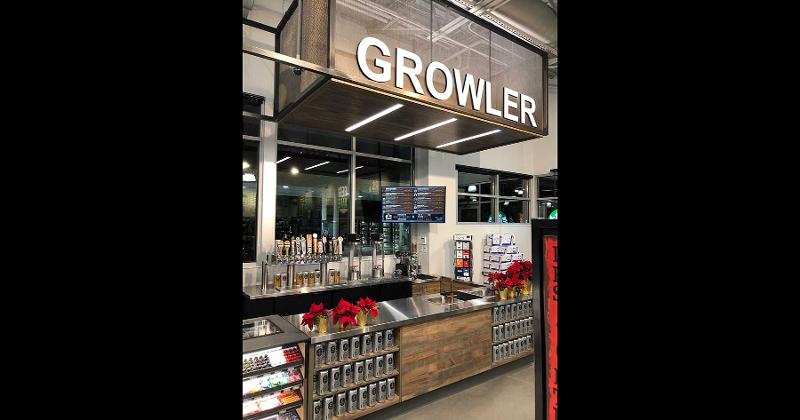 Last but not least is a separate alcohol area. The c-store offers a selection of craft beers from traditional lagers and ales to IPAs, porters, etc. The self-service beer taps are also available for customers.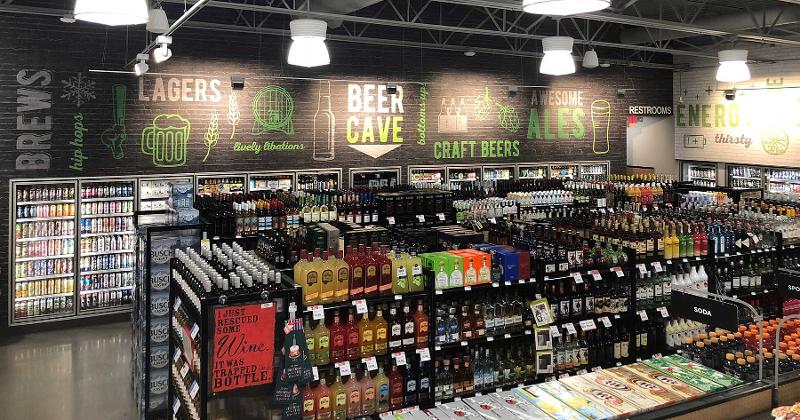 As we can see, the concept looks pretty compact. Hy-Vee managed to settle various zones without a 3,000 square feet area. The company is testing its first ever c-store under the "Fast & Fresh" concept. If everything runs smoothly we may see some more gas stations with reformatted convenience stores.