This article was written specially for the leading industry publishing»Toplivnye Rynki». Imagine a gas station of the future. How would it look like? What services should it provide? Whatever you say, the gas station of the future is impossible without retail operations and convenience services.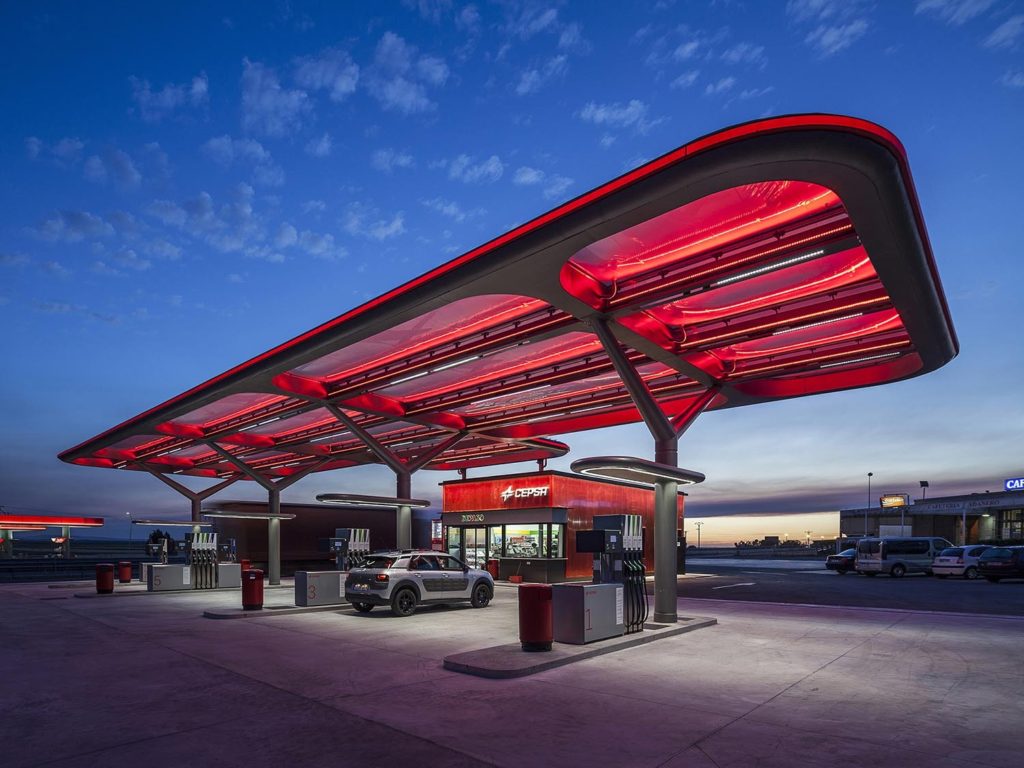 This fact appeared to be a revolutionary issue for businesses related to oil sales. It actually changed the entire concept of delivering customers' services at gas stations.
Let's have a look at the situation in the United States. Major oil brands are being pushed from the market. They do not pay enough attention to foodservice and retail. Both have become the major issue from revenue perspectives even if compared with oil sales. In other words, not only do people want to fuel their cars, but also their stomachs with some nice food offerings in addition to FMCG goods. The times of Shell, Exxon, and Texaco as the #1 destination for drivers are gone. People search for Buc-ee, Wawa, and 7-Eleven logos while being on the go.
We got used to the fact that Europe and the US are the only regions to supply advanced technologies for business. However, the situation is changing. Shell has teamed up with Alibaba Group and SAIC Motor Corp to bring their revolutionary project to life in Beijing.
The Chinese concept is supposed to serve advanced vehicles that feature IoT-based platforms in addition to an extended list of functions. The project will be implemented in assistance with Banma Network Technologies. The main mission of the project is to let the collaboration grab its niche on the market by the end of 2018. The idea looks pretty simple.
Once a driver gets to a gas station and approaches a particular gas pump, the system automatically launches all possible processes to deliver food and convenience services directly to the customer letting him order food, snacks and drinks without leaving his or her car. When we say «all processes» we mean all available retail and marketing operations that encourage customers on making purchases.
Who Will Take The Lead?
My mission is to explain huge oil companies the necessity of improving customers service on thousands of gas stations across the world. Every small thing is important. From site's interior and general atmosphere to the level of hospitality. Business owners certainly need help, as they are more concentrated on billion-dollar revenues from oil sales without clarifying the benefits of improved customer service at a gas station combined with advanced marketing and retail technologies. At the same time, the level of retail is extremely low as well as the level of non-oil product sales.
The owners of huge gas station chains seem to forget about their customers. They rarely care about clients' engagement and satisfaction when it comes to retail or foodservice. The lack of customers' care results in long queues, low clients' loyalty, and other aspects that are to the detriment of the business model. These are the major problems modern fuel business owners meet:
The lack of advanced technologies like mobile payment solutions to reduce the queues when the customers' traffic reaches the top;
The lack of hospitality (dirty WCs, shopping rooms, and cafes);
Low level of customers' service (low-qualified stuff);
Inappropriate food service (poor menu with a few food offerings, poor beverage and coffee drinks selection, etc.);
Poor selection of FMCG and other products;
Inadequate prices.
Modern IT-technologies appear to be an ultimate solution for all the above-mentioned problems. The US market is overloaded with different business concepts. It is rather a drawback. For example, the Russian marketplace looks immature if compared with Western companies.
On the other hand, it means lots of space to experiment with new technologies, try different modern approaches and models, implement any new idea without the fear of failing. It may sound strange but the immaturity of the Russian market comes as its main benefit. It offers good chances to enter a global business community introducing revolutionary ideas and concepts.
Practical Consulting
Simply criticizing huge and most powerful companies is not enough to boost their business development. We need to offer an ultimate full-scale solution that will turn a c-store or a cafe at a gas station into a unique retail zone featuring advanced level of hospitality and services. We need to establish a fixed set of servicing standards and requirements all businesses should meet. Once a company neglects those standards, it will be doomed to failure when it comes to recognition and reputation among customers.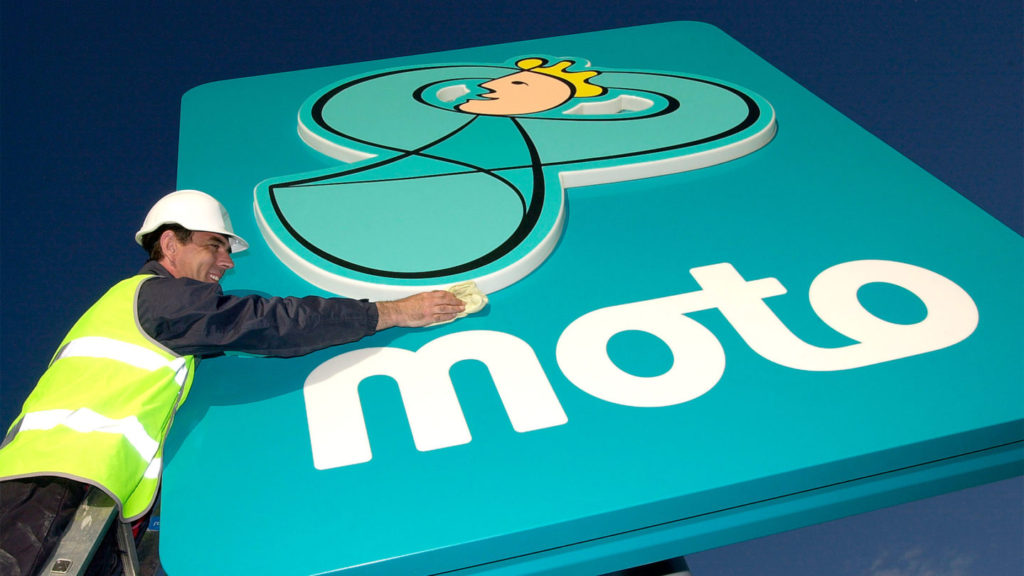 The roadside retail in Russia features an extremely poor level of development. It is about to vanish. We cannot afford losing the entire niche in addition to thousands of workplaces across the country. Developing the retail industry at gas stations will help to keep and even multiply those workplaces. Imagine a typical gas station with a cafe or a convenience store. It hosts at least 10 employees in addition to 10 workplaces related to product supplying and other retail operations. As a result, 1 000 gas stations produce a minimum of 20 000 workplaces for people in different regions.
We are talking of creating multi-purpose full-scale roadside facilities like British Moto Hospitality Ltd. The site has about 5 000 employees. Each new company's site guarantees at least 215 new workplaces. Looks pretty good if compared with only 20 at Russian sites. This is what we are striving for. An enhanced business concept that is good for business owners, customers and employees.
Gas Station Business Development Strategy
When we say «the gas station of the future», we consider a long-running development strategy for decades. The biggest gas station chains annually spend millions of dollars on different upgrades. Unfortunately, most chains spend that money inefficiently. The lack of long-time objectives results in huge financial losses.
A complete reconstruction of the site to meet the highest technological and servicing standards costs about $5 million. A few gas station chains can actually afford spending that much not mentioning independent sites and small chains. For this reason, the biggest businesses are to start shaping the market and changing the concept of their own sites establishing necessary standards and requirements. They owe the entire market as biggest gas station chains are the stopping factor when it comes to the development of smaller businesses. They charge high oil prices and leave no revenue opportunities for small and medium businesses.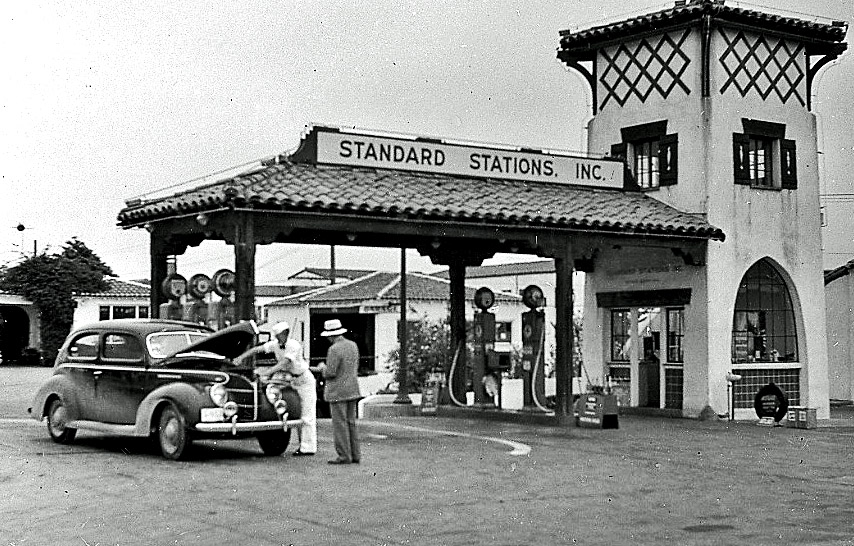 For this reason, we need local authorities to establish administrative control making huge businesses fulfill their business responsibilities and change the gas station market for the better. Our mission is to use those enormous budgets in favor of the end consumers — the people. We need to implement modern technologies to improve the service and retail industry. We need to develop new facilities creating more workplaces for people. For some people, t may sound a bit too optimistic. Frankly speaking, I do believe we can change a matter of things on the gas station marketplace in the nearest future.