What is a Smart Gas Station? How will it change the fuel and retail industry? What modern technologies should it have to exceed the expectations of modern customers?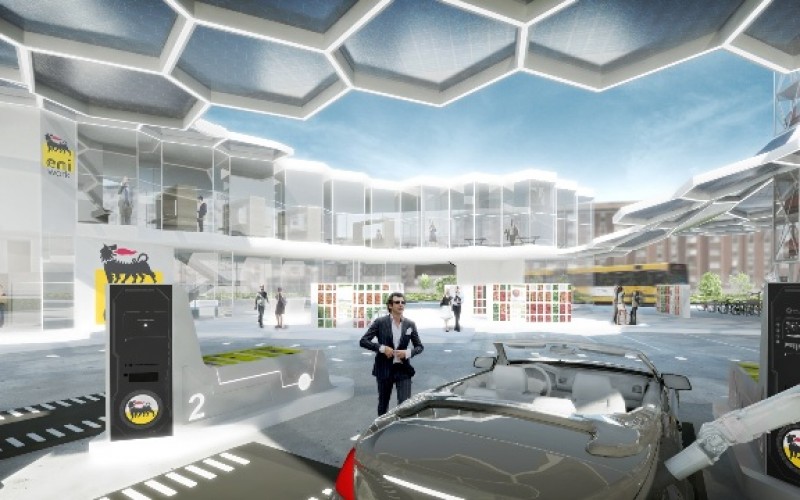 Imagine a gas station that features technologies able to identify the customer's preferences and likes by his or her auto. Once the preferences are defined, the system automatically launches various marketing processes to provide premium-quality services directly to the customer. A driver does not even have to leave his own vehicle.
Sounds great, doesn't it? Smart Gas Station will define a necessary amount of fuel for the car as well as a set of extra services for the driver and his passengers including retail products food and beverages. All these processes can be launched with just one click away. All you need is to touch your board computer. No credit cards, no smartphones or tablets. Customers can order everything they need using vehicle's PC as the control panel. Shell is about to launch world's first Smart Gas Station that will appear in Chine, not in Western countries.
Shell Teams Up with Alibaba Group to Create World's First Smart Gas Station
SAIC Motor Corp and Banma Network Technology are also taking part in the promising project. The main mission is to build a new gen gas station in Beijing. If the project has success, new technological sites will appear in other cities around the country.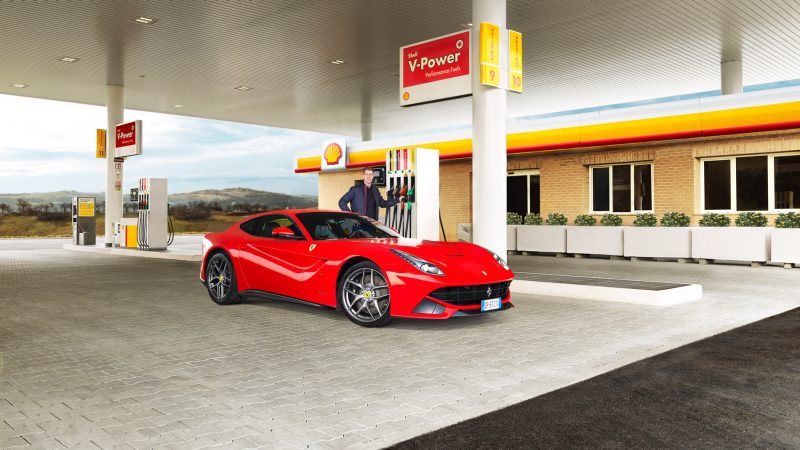 Alibaba is planning to implement its own could-based and IoT solutions. Its developers have already released an IoT-based operating system for AliOS devices. The system is able to register each vehicle approaching a specific zone within the gas station forecourt. Once an auto gets to the gas pump, the system automatically triggers a technological process that let customers purchase fuel, snacks, and beverages without leaving the car.
Alipay will be used as the major payment method. All you need is to create your Shell account by completing a simple and fast registration process. The first tests have shown good results. The system appeared to be rather time-consuming. Customers spend 50%less time if compared with current technologies used on traditional gas stations.
Retail and Servicing Are the Essentials of a Smart Gas Station
The new gas station concept will be mainly focused on connected vehicles as the part of a huge IoT system. It means that retail and servicing process should also be a part of the system. The concept is expected to be beneficiary for all parties including customers and service providers:
Clients will benefit from advanced shopping experience;
The site benefits from increased customers' traffic;
Retail industry benefit from advanced tools that put an ease on handling different marketing campaigns;
Site owners generate personalized information about each visitor to create a clear picture of their buyer persona.
The main mission of the project is to deliver a great driving experience. Driving a car is not just about getting to the final destination. It is also about comfortable driving throughout the entire way to that destination. This is where Shell is planning to provide a brand new experience.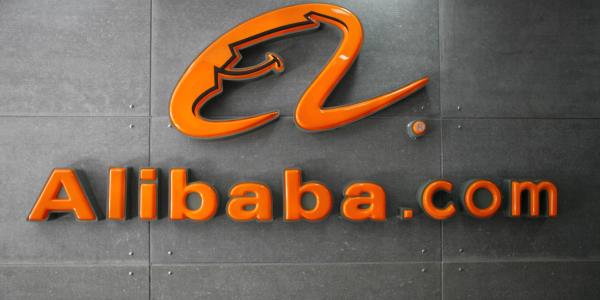 The IoT market boasts amazing capabilities that may come in handy from the smart gas station perspectives as well. They may appear to be an effective tool rather than traditional concepts to boost both fuel and retail sales. It should be noted that a smart gas station is supposed to have a convenience store or cafe. Lay back and wait for the final results of the Beijing experience.