Have you ever thought about what could happen to the retail industry in the nearest future? How would future c-stores and shops look like? What are the latest retail trends and forecasts? What features would make a huge impact on the retail industry in general?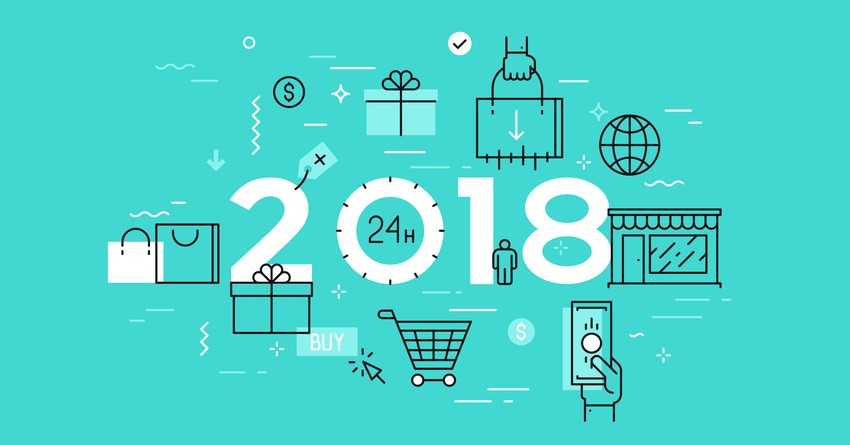 Retail Trends to Expect
While modern technologies keep evolving, business owners are looking for new tools and concepts to provide an enhanced customers' experience.  Traditional strategies are no longer a path to thrive. Big Data, IoT, robots and augmented reality are pushing the industry forward. These are the 2018 retail trends to expect in the nearest future:
Businesses will rely on robots;
Brick-and-mortar retailers will flourish;
Social Media speak volumes;
AR-based technologies are becoming more sophisticated.
Now, let's dive in and have a closer look at each trend and the impact it may have.
Retailers Increasingly Engage with Robots
Considering a rapid technological development, we can expect retailers rely more on robots. The industry will witness a bigger impact made by bots in the nearest future. We have already some good examples of how bots can support shopping and retail operations. For instance, fulfillment centers.
Some biggest market players like Amazon understand the necessity of implementing robotic technologies. For this reason, they invest millions to create robots that would help with shipping, packaging and other operations putting an ease on the retail cycle.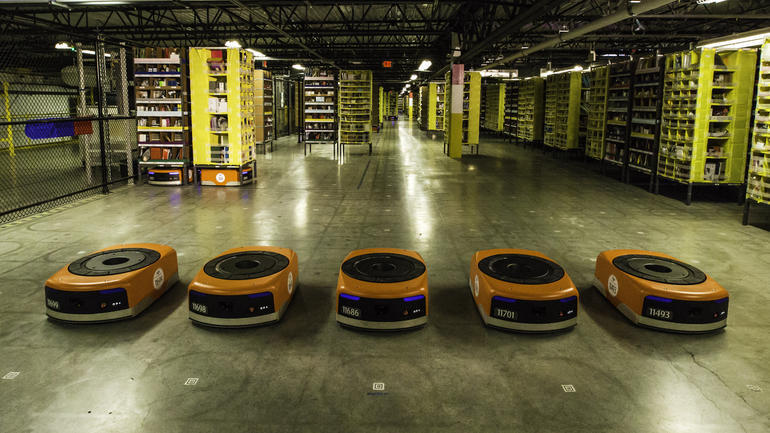 In 2017, 20% of all Amazon fulfillment facilities were equipped with robots. There are no reasons for the trend to slow down. At the same time, retailers more often opt for chatbots and automated messengers like WhatsApp to reach their target audience. Those platforms are becoming more advanced each year offering great tools to speak to clients and produce a feedback to meet their expectations. Victoria's Secret customers can benefit from the latest product lines displayed on the same chatbots.
Social Media Networks Speak Volumes
Social Media Marketing is still the core tool to promote your business and reach a broader audience. 90% of all users online generate data from social networks or at least have their Facebook or Twitter accounts. Some popular brands rely on platforms like Instagram to grow traffic and attract new customers:
Brichbox relies on Facebook Live platform to increase the level of users' engagement with brand's shared content. The company posts viral videos showcasing its cosmetics and new product lineups. The establish special prizes and rewards for users who make reposts and share company's news;
Born Originals is a German-based popular fashion brand that takes the fullest from Instagram. Its sneakers are taking the online audience by storm proving that Instagram posts are still a powerful tool to drive the audience.
Social media has turned into a vital marketing tool. It lets retailers interact with clients using channels that will certainly make them thrive.
AR-Based Technologies in Retail
Augmented reality does not sound surprising. The term has been around for a while and successfully implemented by some leading brands in the retail industry. We have already seen the introduction of AR-based iPhones, IKEA Place and AR-based technologies in leverages applications like ARKit.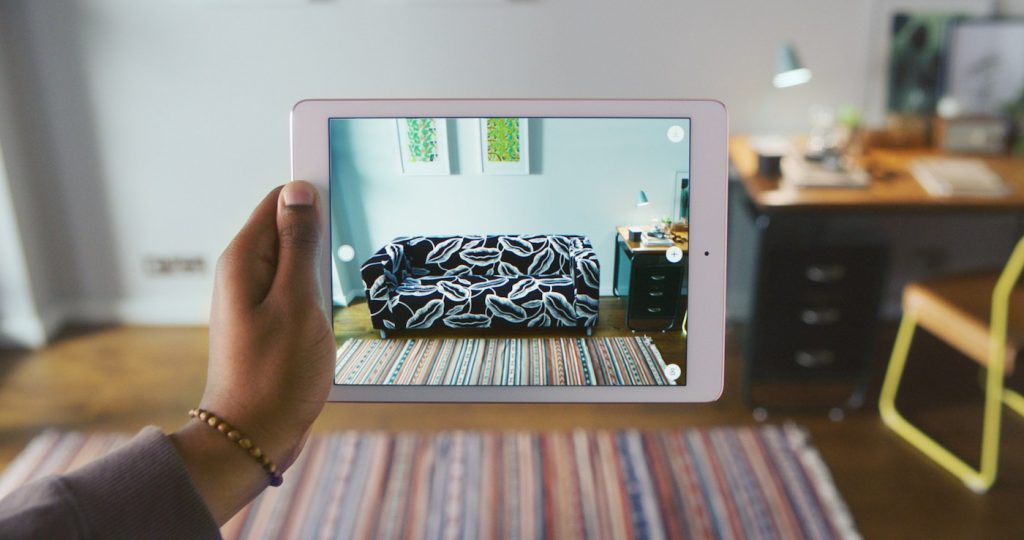 The system makes it easy to do shopping in IKEA stores without actually leaving your apartment. You can create any interior or proceed with the purchase within a few moments. Although we still have so much to learn from AR-based technologies, it is clear that they will become the major retail trend in 2018.
Final Thought
Those are only a few innovations and predictions we should expect from retailers in the nearest future. The next of retail industry is like the Pandora Box with so many surprises. However, one thing is clear: brick-and-mortar retailers will flourish.  The only way to grab your place in the niche is to keep up with those trends.