Coffee at a gas station has become one of the major revenue sources even if compared with oil sales. Many leading gas stations chains implement new servicing concepts playing more attention not only to fuel but also to food and beverage options.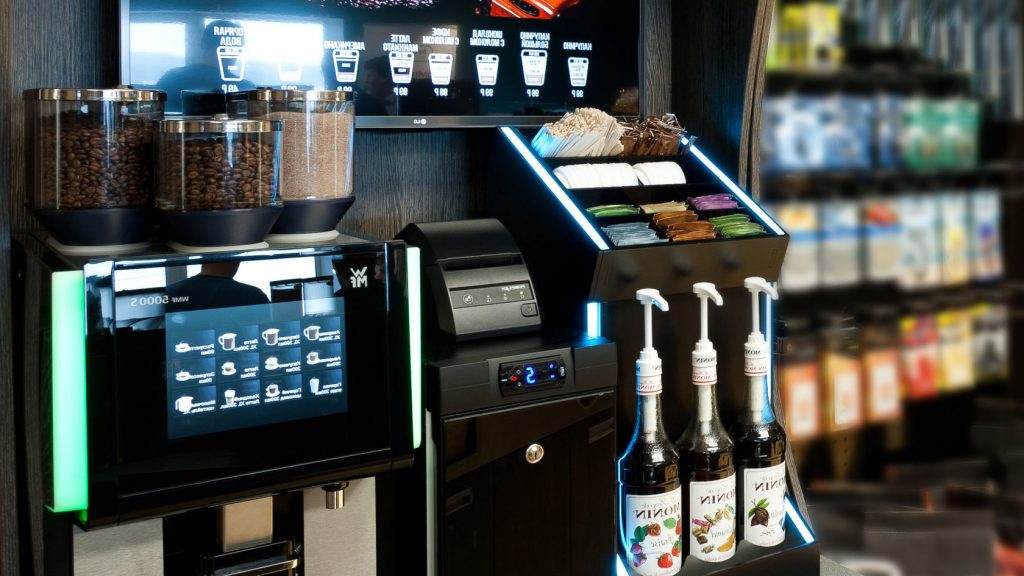 Coffee at a gas station is first in the list of sales-boosting instruments. Leading Western and Asian companies are already using this idea in their business models. The latest studies show that a single cup of coffee sold at the gas station is equal to selling 1,5 gallons of fuel. For this reason, brands in Chine, UK, the United States and other niche leaders are changing the concept of selling fuel and coffee. Here are some useful tips that will let you sell more coffee at a gas station.
Coffee-Corners in Customers Zones
Self-service coffee machines have proved to be the tool that boosts gas station sales at once. The sales include not only coffee beverages themselves but also other product including fuel. According to the latest surveys, a single self-service coffee-corner can boost sales by at least 10%.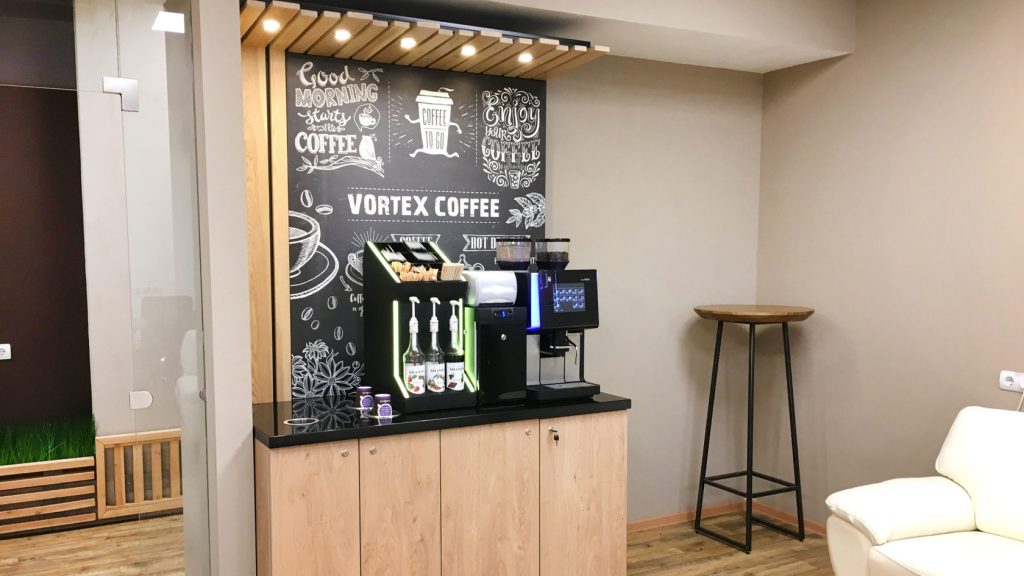 If using an updated approach, this percentage and go up twice and three times higher. A modern and up-to-date coffee-corner attracts the attention. Modern coffee modules are equipped with LED screens and lights to display ads and keep customers engaged all the time.
Opt for Professional Automatic Machines for Business
High-quality automatic coffee machines will determine the success of your gas station and ensure its high revenues. Opting for cheap and low-quality equipment is to the detriment of the customers' loyalty and business in general. One would hardly appreciate disgusting coffee made by a cheap coffee maker. At the same time, business owners will have to spend thousands on repairing and fixing low-quality equipment.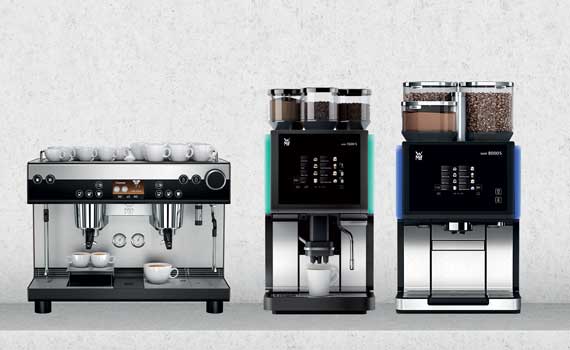 Reliable coffee-machines will ensure great capacity no matter how intensive the traffic at your site is. They come with the following advantages:
High productivity;
Durance;
A selection of modern features;
Low maintaining costs;
Telemetry;
Fully Automated.
They boast great daily outputs to keep your clients satisfied producing perfect coffee beverages from cup to cup. A wide selection of models makes it easy to choose the automatic coffee machine that meets your productivity and technical requirements.
Use Modern technologies to Save Costs
All modern equipment is driven by advanced technologies. Automatic coffee machines are not an exception. They are full of special features and telemetry systems that enable a remote control and maintenance of all coffee machines on all your gas stations despite their location. Special sensors and modules make it possible to handle the following:
Monitor each coffee machine and detect the slightest malfunction remotely;
Track all coffee sales and stats;
Generate reports on each coffee cup sold;
Launch various loyalty programs and promotions.
These are only a few benefits delivered by modern coffee machines out of the box.
Consider Loyalty Programs
Customers' loyalty is the key factor when it comes to increased sales. It does not matter if a visitor simply wants to fuel the car or buy a bottle of water; you need to offer some loyalty programs for maximum engagement. We are not talking of some old-school cards or complicated reward programs. Think of a simple but effective loyalty concept that will suit both you and your customers.